LOCAL BUSINESSES
Whilst the Community Council is happy to support the local economy, by providing free advertising space to local businesses, it wishes to be made clear that this does NOT mean that the Council recommends a particular company or business nor does it guarantee the quality of its work and accepts no liability in respect of the claims made within any particular advertisement
---
---
George Property and Financial is an Innovative and Leading Estate Agency, and Independent Mortgage Advice Service based in Taff's Well, Cardiff, South Wales.

Combining an Estate Agency and Lettings Management service with an unbeatable Mortgage and Insurance Advice team means now you can get everything you need from one team of professionals based in Taffs Well, Cardiff.
Our highly experienced Estate Agency team fuses together a personalised service with a business system that empowers our advisers to act Fast, Positively, Efficiently and above all Professionally.
Our Mortgage and Insurance advice team have access to all of the Mortgage and Insurance Solutions available in the UK.
Choose George Property and Financial as your Mortgage Advisers and receive a service that is Redefining Independent Mortgage Advice and Arrangement.
Get in touch with us today to find out how the George Financial Team could help you source the lowest cost Mortgages and Insurance products for your individual circumstances every time.
In all instances you can expect us to provide:
Nationwide Mortgage Advice and Arrangement Service.
Accurate and Informative Advice and Support from your own Personal Independent Mortgage Adviser - Build a relationship with an Adviser who wants to learn about you. Get advice that is accurate to your individual circumstances.
George Property and Financial Mortgage Advisers have Whole of Market access to the most suitable Mortgages to fit your requirements.
Home Appointments or Office Appointments available.
Click here now and get a George Mortgage Recommendation Today
http://www.georgepropertyfinancial.co.uk/mortgage-in-principle
Call George Property and Financial now and ask for a brief introduction to one of our in house mortgage specialists. The George Adviser assigned to helping you will be able to answer all of your questions. This will also give you an insight to how we work and what we can do for you specifically.

Contact George Property and Financial Mortgage Advisers today
Initial telephone consultations are free.
Only when we receive your instruction to begin processing the required paperwork for you recommended mortgage will you have to pay a fee.
We charge a fee of £100 payable at the outset and £320 payable when you apply for a mortgage.
Your home may be repossessed if you do not keep up repayments on your mortgage.
Choose George Property and Financial as your Letting Agent. We'll look after your Tenants, We'll look after your Property, We'll look after you.

In all instances you can expect us to provide:
A top quality property marketing service. - Dynamic, Energetic and Innovative presentation of your property to the market. Let Fast! with George Lettings
Personalised, Professional Advice and Support - Our legal team specialise in lettings. When you need us, we'll be there to answer your questions and support you. Speak to People, Speak to Us.
ALL Viewings Accompanied - Guaranteed - so that you experience the minimum inconvenience and we do the actual selling.
Upgrade with George Service Booster Packs - Its easy to Save time and Save money with our optional service booster packs.
CALL TODAY- 02920 811 511
VISIT- www.Georgepropertyfinancial.co.uk
For a full colour leaflet and addition information please click on to the following link:
/TaffsWellandNantgarwCC/documents/ggg.docx
---
---
---
Quality instruction at an affordable price.
Phone us to check out our latest offers.
We only use qualified DSA Approved instructors.
Modern dual controlled cars
Friendly Professional Instructors
Only one pupil in the car at any time
Pick up from Home or Work.
Free help with Hazard Perception.
Patient and friendly instructors.
Discounts for block bookings.
---
Janet Daniel MBACP (Accred)
Counselling
offers an opportunity for you to explore your thoughts and emotions in a safe, confidential setting with someone who is trained neither to judge or advise. The overall aim is to work towards living in a way you find more satisfying and resourceful. Counselling may be concerned with addressing and resolving specific problems, making decisions, coping with crisis, developmental issues, working through inner conflict or improving relationships with others.
Mediation
helps people work through issues in their personal and professional lives, which are causing difficulty or conflict. With the help of an impartial mediator you are helped to communicate more effectively and work towards mutually acceptable solutions. The agreement you reach is written up and although not legally binding demonstrates a commitment to change.
For further details contact:- Janet Daniel MBACPC (Accred)
For general information you can also look at the website of the British Association of Counselling and Psychotherapy www.bacp.co.uk
---
PLUMBING AND HEATING SERVICES
Mike Payne, Plumbing Heating & Tiling Services
---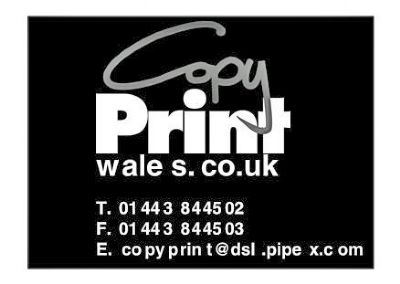 For a fast reliable service contact COPY PRINT your local print provider
---
FOSTER CARE SERVICES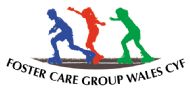 Foster care group Wales is an independent company that provides fully assessed foster carers to care for young people who happen to be looked after by the care system.
We recruit, assess and train, offer good rates of allowances and expenses, support foster carers through a demanding and rewarding career. We provide 24 hr support, extensive training and have qualified and experienced social workers to assist the carers in caring for a young person. Most of the young people we have referred are younger teenagers with lots of questions and needs.
Do you think that you have the ability and desire to be a carer and can use your experience in a demanding role or do you have a friend or family member who has discussed fostering?
www.fcgw.co.uk
or main office number Tel: 02920 811442
---
Consulting Engineers | Geologists | Environmental Scientists
EARTH SCIENCE PARTNERSHIP

Earth Science Partnership is a consultancy of engineers, geologists and applied environmental scientists. Trading for over 15 years, ESP has grown from the central office in Cardiff, and now has associated offices in Reading, Pembrokeshire and Westport Ireland.
We are experts in understanding ground processes and excel in providing effective solutions for a range of commercial and private clients.
Through our fundamental understanding of technical problems and best-practice, we deliver excellence through consultancy, creating temporal and economic and savings for a scheme. This is coupled with a good appreciation of stake holder, regulatory, and environmental context issues that can influence a scheme, and strive to deliver expertise that will best satisfy the project objectives.
We are a firm of consulting engineers, geologists and environmental scientists and our areas of expertise are:
· Geotechnical Engineering & Site Investigation
· Hydrogeology & Engineering Geology
· Contaminated Land Risk Assessment
· Legal Witness work
· Environmental Assessment
· Flood Risk
· Risk Management & Risk communication
Contact details: Tel: 029 2081 3385. Fax: 029 2081 3386
Email:

enquiries@earthsciencepartnership.com
Website : www.earthsciencepartnership.com
---
Cardiff Road Car sales at the
Nantgarw Garage situated just five minutes from North
Cardiff and just one minute off the A470 and the Makro
superstore (more information at Find Us) operates for all
types of garage repairs, Mot testing, service, used vehicle
sales and general service of the highest standard.
We operate as an independant Jaguar specialist. We
service Jaguars, diagnose Jaguars, repair Jaguars and
sell Jaguar spares. We undertake anything Jaguar!
Although we specialise in Jaguar we welcome and also
service all other manufacturers, makes and models. Open
with all main dealer servicing facilities the centre offers a
retail experience that is to be desired. Our primary goal is
complete customer satisfaction.
Our workshop operates with four ramps and an MOT lane. It can (by appointment) be operational for early morning services from 6am, this facility for customers who want to leave their cars securely with us overnight.
Our team of technicians has a wide and extensive level of experience and is willing and able to undertake any job big or small. Whether for a clutch, gearbox repair, or just a puncture - no job is turned away.
Our servicing standard is outstanding, although our costs are not. In particular with respect to Jaguar servicing - our costs are extremely competitive. We have all main dealer diagnostic equipment and feel confident that we will be able to complete your car quickly and within the agreed timescale. No job is undertaken without consent and all used parts will be offered back. (If you prefer we can recycle them in the appropriate manner)
Our team pride themselves on being polite, courteous and welcoming. We invite you into the centre and we will feedback the results of all your service requirements.
Our service team is extremely flexible and takes customer satisfaction very seriously. Please click through to our "feedback" section and see what our customers say. ALL customer comments good and bad are updated on our website weekly and the comments that we receive back are provided for your viewing, word for word!!
Mobile : 07792 443817 Tel : 01443 844447
To visit our website just click below
:
---
SEWING ALTERATIONS AND REPAIRS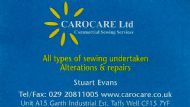 All types of sewing undertaken including alterations and repairs.
·
Vehicle seat repairs, cloth/leather/vinyl
·
Classic car seat covers etc
·
Sleeve shortening /jeans/ trousers/shirts
All at very competitive prices, items made/altered to order.
Clothing repairs are drop off/collect or if we can whilst you wait
Contact: Stuart Evans 029 2081 1005
Unit A15 Garth Industrial Est.