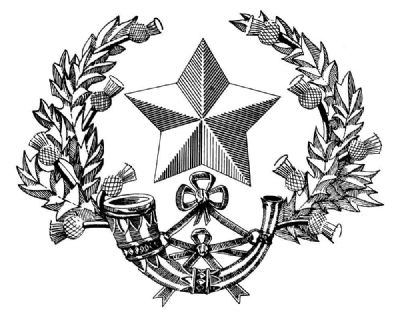 Cameronian
Scottish
Rifles
1689 - 1968
---
---
CAMERONIAN SCOTTISH RIFLES

For more Cameronian (SR) & Family Members Organisation information click HERE
---
---
The Annual Cameronian Commemorative Service will be held on the 17th May 2009.
The order of the days service events has yet to finalised.
The tradition over many years included a church service in St Brides in the morning, a break for lunch, an after noon service at either the Cameronian Cairn or the Earl of Angus Statue and ending with a social gathering.
---
St Brides Church, Douglas - 10am Service
There will be a reunion for all members of the Regiment on Cameronian Sunday 2008 to mark the 40th anniversary of the disbandment of the 1st Battalion in addition to commemorating the raising of the Regiment, followed by the annual commemoration ceremony at the disbandment cairn.
Cameronian Disbandment Cairn, Douglas - 2pm Service
© of Lindsay Addison
Cameronians Sunday 2008 will be celebrating the 40th Anniversary of the Disbandment of the 1st Battalion
---
© of Lindsay Addison
---
---
The carved stone plaque on the Cairn reads as follows...
---
Inscriptions around the base of statue read as follows -
David Brockie - Cameronian
---
---
---
---
---
---
---
---
---
---
---
---
---
---
---
---
---
---
---
---
---
---